Canadian Battlefields of the Normandy Campaign
Normandy is the focus of our northern Battlefields tours - filled with the history of the Canadians' first encounter with Germany on the beaches at Juno. The fields and villages of this area are filled with the stories of the Normandy campaign. The area is rich in memorials and the outstanding Juno Beach Center. You will be be able to indulge in culinary delights here with outstanding restaurants, three local cheeses and you might even want to sample either a regionally distilled Apple Brandy called Calvados or an apple cider, Pommeau de Normandie. Both produced from the abundant apple orchards in northern France.
Contact us at info@foftours.com for more information.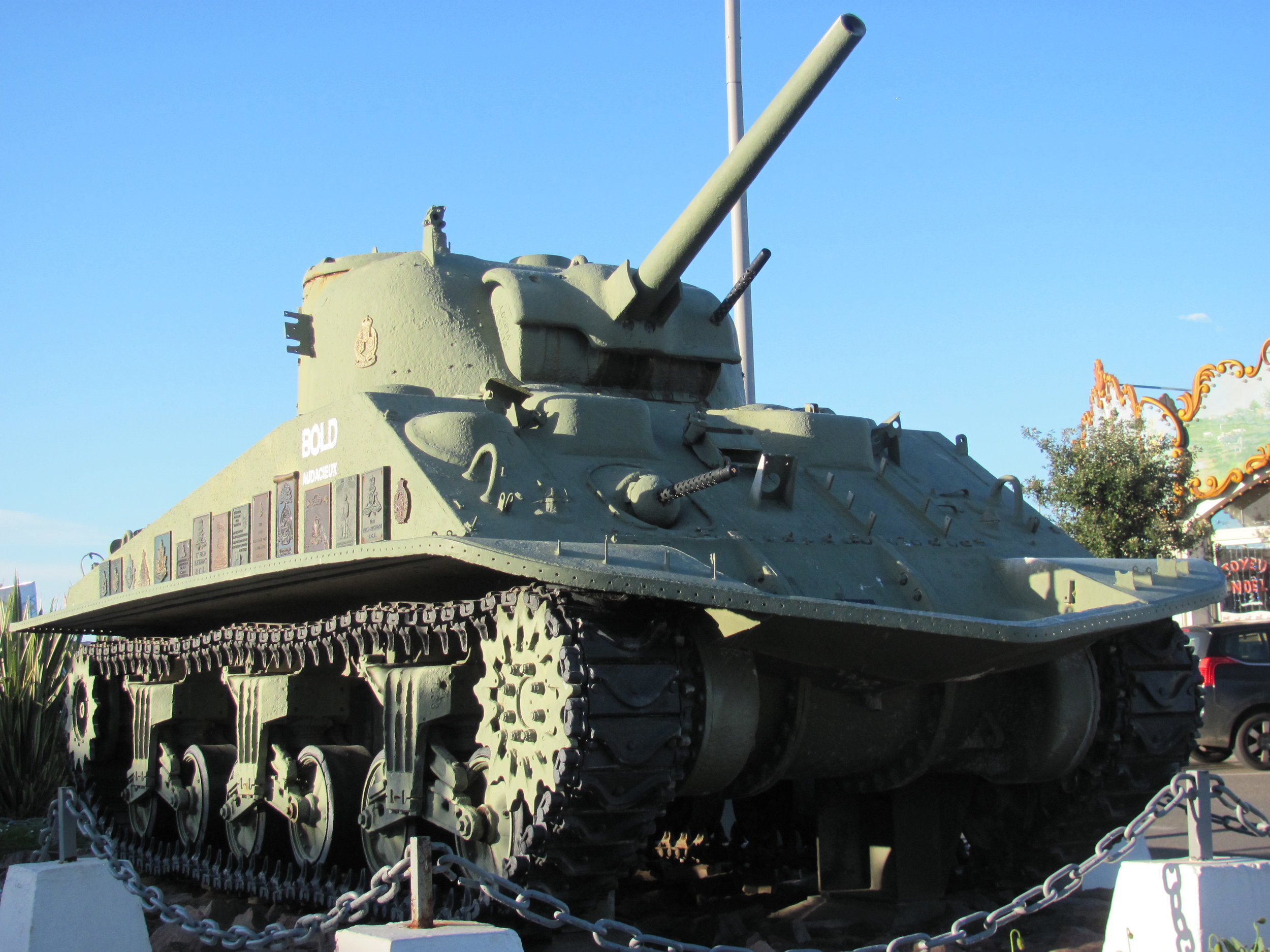 "Bold"
A Sherman tank, recovered from the cold water of the English channel, restored and on display in the town of Courseuilles.
Historic Bayeux
The charming town of Bayeux is a well placed location to stay. It has medieval architecture and is the home of the Bayeux Tapestry. Its central location allows for short drives to see areas of interest. Excellent restaurants and unique main street shops will greet you after a day of touring.
Calvados and Pommeau de Normandie
Regional specialities are found in many shops in the medieval town of Bayeaux. Cavados and Pommeau de Normandie are favourites to try locally or to bring home as a wonderful memory of your trip.